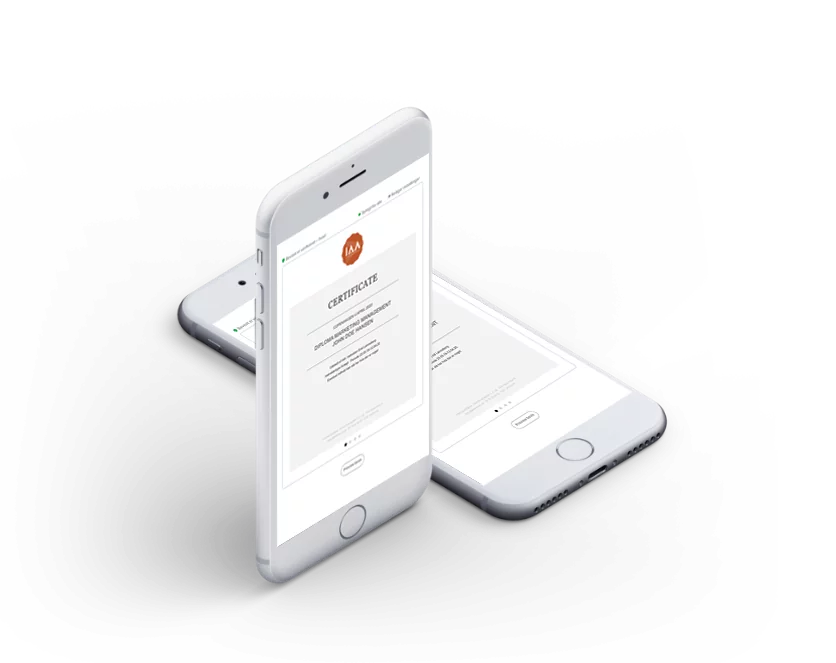 In a world where you can be anything, be credible.
These days, anyone can claim to be something they are not. Anyone can call themselves an expert. And anyone can add a degree or title they didn't earn to their resumé with the world being none the wiser. This makes a verifiable, trustworthy credential more important than ever.
Diplomasafe is a premium developer of digital credentials that add to your credibility as an educational brand, while also turning all your learners into ambassadors by enabling them to share their credentials on social media and in digital networking communities.
Secure digital credentials is the only choice for future-ready educational businesses and organisations. Education and training are transforming via tech-based solutions such as AI, Machine Learning, VR and online and adaptive learning programmes. The benefits are obvious; optimised digital structures and processes that enhance and improve the learning experience. So why is the proof of learning in most cases still a piece of paper or a pdf?
Read on for your 5 benefits of going digital with your credentials!